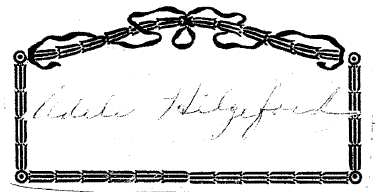 Hugh McGilvery had heard the name in France during World War I, it was beautiful. So when a daughter was born on April 2, 1930, he chose to name her Adele. She remained his favorite throughout her childhood. When she painted the white garage door black, he never said a word. And when he caught Adele and her brother, Jimmy, on the roof, it wasn't Adele who received the spanking.
During her childhood days, Adele had a way of getting into some unusual situations. She got her head caught in a chair and it took the collaborated efforts of three women to get her out! An angry cat chased her up a tree where she stayed until her father rescued her. And then there 1;as the time Adele and her cousin completely turned the glider up side down while there they sat trapped screaming for help! nging.
Adele was such a cute and out going little girl that her parents would delight in waking her from her sleep, dressing her up and taking her to a local tavern. Everyone enjoyed watching the five year old dance on the bar top! Poor Jimmy was left sleeping at home with an older brother and sister.
On the first day of first grade, Adele was to walk several blocks to Sacred Heart School. It proved too much for her so she thought, so cousin, Louise and brother, Sonny (Hugh Jr.) ended up dragging and carrying her! A memorable birthday for Adele was when she received a pair of roller skates complete with key. So Saturdays were spent roller skating or at the movies where she and Jimmy might watch the same movie four times! Many summer evenings, Adele, Jimmy, and other neighbor children would play Kick the Can in the streets or alleys, skate, and stay out until nine o'clock. Her mother and father would watch from the porch. Other evenings were spent in the sitting room listening to such radio programs as: I Love A Mystery, The Green Hornet, and Fibber McGee and Molly.
On Fridays Adele's family would go to Grandma Daly's. There she would play with her cousins. The children were always into everything upstairs or in the closets. At Christmas they were sure to knock down the Christmas tree at least three times. When they were good … The girls would have jacks tournaments on the front porch and the boys played marbles. If it was icy they would all slide on the streets until midnight and eventually fall asleep on Grandma's sofa while waiting for the adults to finish their party in basement.
At Christmas Adele and Jimmy would receive three or four toys each. One Christmas she helped her father build tables for her mother. Uncle Bob Daly always gave Adele and Jimmy each twelve pairs of socks. He also had a giant box of candy, it measured about 2 feet by 3 feet! The box was at Grandma's, where he lived, and of course, eventually each piece would receive a hole in it from some small child's finger.
In grade school Adele was active in the Catholic Youth Organization playing such sports as baseball, softball, and ping-pong. Adele also took piano lessons although it was easier for her to play by ear. During this time she joined a garden club in Oakwood. Her project was a large United States map with crayoned state flowers ironed on cloth. Adele sang in the Inland Choir, an elite choir in Dayton, and performed at National Cash Register. Her parents never asked her to do housework so her main interest around her eighth grade year was getting a tan. She would go to Old River, NCR's park and pool, there she would get very dark.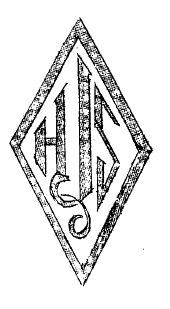 Adele attended Julienne High School, a Catholic all girls school. The students were required to wear navy wool long sleeved uniforms with white collars and a monogram. Many chose to wear Spauldings, a blue and white saddle shoe that was very popular. On May Day they could dress as they wanted. Adele and her best friend Phyllis Baumer went to Elder and Johnson Department Store and bought pink linen dresses and special hankies for the pockets. They enjoyed dressing alike on that day.
Prom was a more serious event. Adele would dream up her own dress and have it made. Mary, Adele's sister, once altered a bridesmaid dress of light blue satin with blue netting covering the long skirt~ tiny blue satin bows were on the puff sleeves and scattered on the skirt. This was Adele's first prom dress. In her senior year she designed a white and red dotted swiss strapless dress with a red faille belt and bow. Proms were held at Lakeside Amusement Park and many rode the rollercoaster with their formals on, but not Adele.
As a teenager Adele enjoyed going to CAYODA club on Friday nights. There were always bands and she and her friends would go to dance. Then on Saturday nights the downtown YMCA held dances open to all schools. Adele was on a date at a St. Anthonys-Chaminade hayride when she saw the very blonde Dwight Hilgeford. She arranged to meet him the next weekend at Club CAYODA and took his hand and didn't let go! They started dating exclusively, Dwight would take her home from CAYODA on friday nights, they dated on Saturday nights, and he would pick her up from school. On Sundays it was not unusual to find them on the Hilgeford's West Milton farm. There they would ride double on Dwight's big grey workhorse, Pat.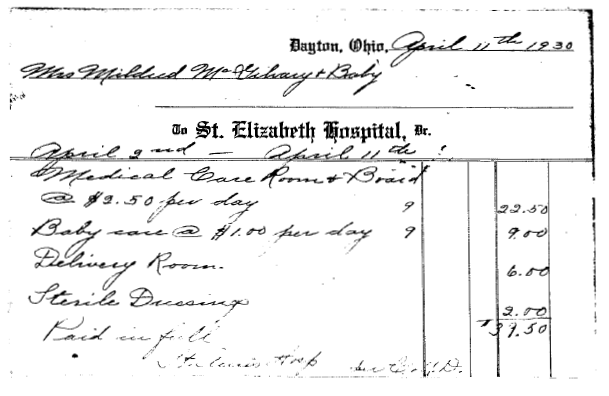 Adele and Dwight decided to get married as soon as she graduated from high school. So she graduated on Sunday and was married the following Saturday, June 12, 19~8. The wedding was at Immaculate Conception Catholic Church. A breakfast followed at the Red Gables and the reception was held at the Democratic Club. The newlyweds drove to Algonquian Park in Ontario, Canada for their honeymoon. The park had many cabins and the couple who owned the lodge would cook meals for Adele and Dwight. The lady took Adele to a field and told her all new brides had to find a four leaf clover for good luck in their marriage. Adele found one right away!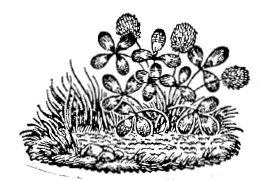 The first year of marriage was certainly a change for Adele. The couple lived in a house on the West Milton farm that did not have water or a telephone and needed many repairs! The water had to be brought in from an outside spring. Luckily six months after they moved in an indoor bathroom was added! This was after Dwight and a friend used dynamite to blast a hole big enough to bury the new metal septic tank from Sears! Adele couldn't drive so Dwight got her a 1 48 Chevy truck and taught her. She would drive around the fields and eventually took her drivers test in the truck.
Since Adele was not very interested in housework, Dwight got her involved in other projects … She gathered chicken eggs and helped to raise the turkeys that liked to roost on the roof of their home! Adele also liked to sew, she would make her own patterns and sew sundresses and summer outfits. Dwight never really appreciated the pins everywhere. Her parents would make close to a sixty minute drive to visit with Adele every Saturday, this would help ease her lonliness as Dwight was working long hours at his father's auto dealership.

One of Adele's fondest memories of life on the farm was when they rescued some tiny "peeps" from a terrible storm. Adele and Dwight put them in the oven to warm them. The next morning there vere little chicks running all over the kitchen! She would also smile when she remembered Grandma Daly coming to pick out her turkey, the turkeys were as big as Grandma!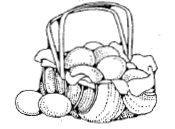 After two years, Adele and Dwight moved closer to Dayton. At their howe on Brandt Pike, north of Dayton, they continued to raise chickens. often delivering them.
Adele thought she would never have a baby. So after four years both Dwight and Adele were elated when their daughter, Christine was born. A son, Bill was born the following year and another son, Eric a few years later. By then they built a home and Dwight was still working long hours at the auto dealership. He wore a shirt and tie everyday so Adele washed and ironed six every week. Dampened shirts were kept in a bag in the refrigerator so that she could iron them the next day. (There was no spray starch back then.) After putting the children to bed, Adele could finish four or five in an evening at fifteen minutes a shirt. She also ironed his hankies! Adele kept the grass cut and enjoyed passing baseball with her sons. Dwight's parents lived next to them and had a large swimming pool so Adele took the children swimming before and after naps.

Adele was a loving and supportive mother. Christine was her baby doll, and she was always cutting her hair or giving her permanents and dressing her cute. When Christine wore braces, she would say, "It hurts to be beautiful." Adele followed the bus on Christine's first day of school and came to school during recess one day to tell her of the birth of a new pony. Adele enrolled Christine in ballet and art lessons, Bill and Eric in drum and guitar lessons. Both boys took karate. And a young Patrick took judo and art lessons. All the boys were involved in sports. For all of these she faithfully drove and counseled. And when the boys played in bands Adele drove them all around town to perform. Adele always had swimming, slumber, Halloween parties, or sleepouts for her children. Neighbors and friends were always around. When she was thirty-nine, Adele had Michael and her family was thrilled. She remembered having to teach Michael to hop so he could go to kindergarten. And as a daughter she took care of her mother during her long illiness. This devotion probably added to Adele's difficulty in recovering from the death of Bill.
Adele always enjoyed a good book. As a child she read every Nancy Drew mystery. She especially liked fiction and looked forward to trips to the library where she would check out several books a week. She poured through cookbooks and was quick to spy a good recipe and try it. It's no wonder that one Halloween party she dressed as a book! Adele certainly looked bookish as The Wizard of Oz, she and Christine ~ad made the costume from large poster board. The characters were drawn on her cover as well as with her … Dwight as the tinman, and grandchildren Lauren and Shane as the witch and the scarecrow!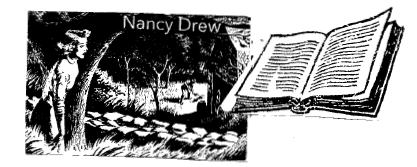 Adele learned to snow ski with Dwight's help. She skied in Ohio, Colorado, Michigan, and New Mexico. They laughed when telling how at the Santa Fe Ski Basin, Adele forgot to get off the lift at mid-mountain so Dwight quickly pushed her off for fear she would continue to the top and face difficult skiing down.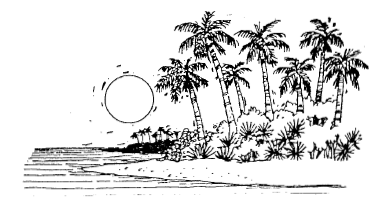 Other travels bought new experiences, whether deep sea fishing in Hawaii or contracting Montezuma'a revenge in Spain. Sadly she missed the bull fight. In Florida she enjoyed long walks on the beach and made a fantastic shrimp salad.
Proud of her Irish heritage, Adele always celebrated St. Patrick's Day. Shamrocks decorated her home and there was of course, the wearin' of the green. She once dressed Dwight in a bright green tie one month too early! With the luck of the Irish, her son Patrick was born on that special day! So ever after parties were held with Adele always singing old Irish tunes she remembered from her Irish family. The birthday parties she held at home were elaborate and though it was Pat's birthday, he always gave his mother a St. Patrick's Day card!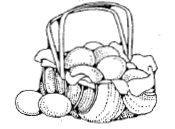 Considered an excellent cook by all, Adele was known for her wonderful meals and great desserts. She made good baked beans, cole slaw, cabbage rolls and cheesecake. There really wasn't anything she couldn't cook well. On a trip to the mountains of Colorado, she was forced to cook in a large black kettle over an open fire. Family friends seemed to hoover around her home on Sundays waiting for an invitation to eat!
Adele also had a distinct flair for decorating. Her homes reflected both family interests as well as beauty. Her talent extended into floral arranging and wreaths. The ultimate challenge was the renovation of the 1820 farm house in Bellbrook. When finished it was elegant yet rustic. A large creek ran through their farm and it frequently isolated Adele's family from the rest of the world by flooding, this added to the pioneer spirit.
It was while mushroom hunting on their farm with three year old grandson Shane, that Adele broke her leg. Stranded on a steep hill she had to calm the scared little boy. Luckily help arrived soon but Shane decided never to go mushroom hunting with his "Gram" again.
Much time was spent with her grandchildren as Adele babysat Pat's daughters, Kora and Josie. Grandson Colin who had Down Syndrome rounded out their days as daughter ,Christine always took them all on "adventures".
In 2003 Adele suffered a massive stroke at her home in Bellbrook, Ohio. Her left side was paralyzed and she could not even speak. After many months she finally regained control of her left side and was able to talk. Al though her fine motor skills never really recovered, she was still a master in the kitchen!
Adele and Dwight then moved to a house on Christine's farm and were close to all their family. Children and grandchildren visited daily. When Dwight passed away in 2010, Adele was devastated. She could not eat and slowly declined. The doctor's could not explain as she failed. She did not want to live without Dwight and died her children feel of a broken heart on March 31, 2011.
Resources
Adele Hilgeford
Dwight Hilgeford, husband
Christine Hilgeford Connor, daughter
Louise O'Brien, cousin