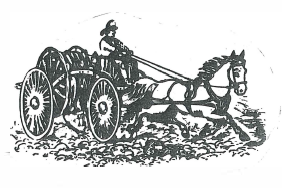 George Washington Daly was born February 2, 1870 on the birthday of the United States' first president! He was employed as Safety Director in Middletown, Ohio where he used horse drawn fire trucks for fire control. George eventually quit this job and moved his family to Dayton. Here he worked as a watchman for the railroad.
Politically minded, George active in the Democratic Party, working at the polls and walking to the Democratic Club everyday. He was also extremely interested in sports listening to all the ball games. On Sundays his son, Bob, said it took him an hour to read the sports page!
Claiming to have been born in Kentucky; George would sing "My Old Kentucky Home". This aggravated his wife, Maggie who did not want to be considered from Kentucky.
When George and Maggie celebrated their fiftieth anniversary, their large family celebrated with a mass at Sacred Heart Church and gave them gold rosaries. A party was held in their basement with many friends and relatives. Two turtles were killed and two tubs of turtle soup were made. Granddaughter, Adele, remembers all the children riding the bus downtown to see the movie, "Billy The Kid" while the soup was cooking.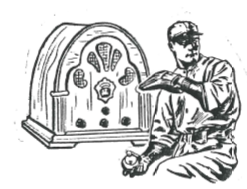 George always sat in his chair chewing tobacco, a gold spitoon on the floor next to him and his radio on the table. His rambunctious grandchildren never bothered him. Uuite a jokester he teased constantly, asking granddaughter Adele, "Did you put the cat out?". The Dalys did not even own a cat…
George Washington Daly died March 19, 1963, at the age of ninety-three. He is buried at Calvary Cemetery in Dayton, Ohio. His parents were Michael and Catherine Daily.