Christian Wellbaum was a man with great willpower who could also be fiery and stubborn. Born May 26, 1842 in Montgomery County, Ohio, he died in Piqua, Ohio on February 26, 1938.
A sad story was told by his granddaughter. Alma, regarding his stubbornness. While staying with his daughter, Rebecca, he built a picket fence in her yard. When she told him the fence was built with the inside facing out he became so angry he went to live with another daughter, Nora Baxter, at Magician Lake, Michigan. There he refused any correspondence with Rebecca. Years later she lay dying and Christian realized his mistake. He rushed to Osgood, Ohio to make amends arriving too late, for she had already died. Alma always remembered him rushing through the fence.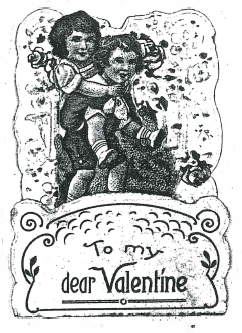 An excellent wood craftsman, Christian spent several years making wagons as a trade. He built his own home in Yorkshire, Ohio, and it's ornate trim was further evidence of his talent.
Christian Wellbaum's proudest accomplishment was his service in the Civil War. He served from August 2, 1862 thru February 6, 1863 with the Ohio Volunteers in Company I. of the 93rd Regiment. While a private he served his duty at Crab Orchard, Kentucky. He was mustered out early because of a variety of illnesses. These could have been caused by the bad living conditions and the unwholesome food. He often recalled how badly frozen his feet once were, his boots had fallen apart from the extended marching in the snow. He had tried to tie them together with rags but to no avail. An officer who "was riding by saw Christian's predicament and gave gave him his own boots.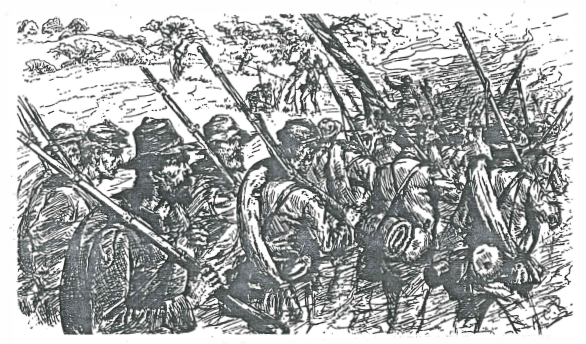 It seems Christian was always fighting an ailment and he usually came up with his own remedies. He once suffered a stroke which left him with a stiff neck. So many days he -would go fishing and let the sun bake his neck while he sat in a rowboat. He claimed it cured the stiffness and also swore he caught the biggest Pickerel in Magician Lake! Christian once ordered a cure for his hearing problem by mail. He received two rubber pieces which resembled thimbles to put in his ears… To cure his arthritis, Christian would tie his fingers and toes tight while he slept. He thought this would straighten them out.
Christian must have been quite a ladies man. Shortly after the death of his beloved Sarah, in 1914, Christian began corresponding with a girl from Dayton. When it "was time to meet Christian rode the train to Dayton. He wore a flower in his lapel so she would recognize him. It was love at first sight and they were married immediately. The reception back in Osgood was very cool. Rebecca threw them out of the house leaving the newlyweds with no-where to stay on their first night. Sadly, the marriage was short for Elizabeth died in May of 1919.

A staunch Republican, Christian hated "Rue-sevelt". He loved to pitch horseshoes but was a sore loser. On weekends he loved to dress in his finest and in his later years could be remembered riding in the Memorial Day Parade, the last Civil War Veteran living in the Piqua, Ohio area. He is buried at Green Lam Cemetery in Versailles, Ohio.
Resources:
Alma Hilgeford, granddaughter
Civil War Records
Darke County Cemetery inscriptions, Vol. 2