Samantha Hughes Leeper was born January 4, 1845 near Brock, Ohio, the daughter of Lorenza D. Hughes and Electa Wentworth Hughes.
After living on a farm for many years she and husband, Cephus moved to Osgood, Ohio, shortly before his death. Around this time she owned a farm of eighty-seven acres in York Township, Darke County. The land was described as very poor quality and -was rented for one half the crops, this came to $100 in 1901. Samantha had a very hard time collecting her widows pension from the government and finally had to employ an attorney who did help her attain the pension.
A large built woman, Samantha usually wore straight dark calico dresses -with long white aprons. She was not concerned with housekeeping and cooked only to survive. Samantha had the first "double" house constructed in Osgood. This she later remodeled so her son, William, could open a butcher shop. Not afraid of manual labor, Samantha once built her own chicken house and privey (outhouse) behind her home. She was often teased because her privey had a square seat!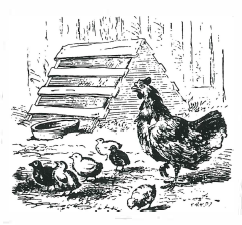 Grandmother Leeper -was loved by everyone; her front porch surrounded by many beautiful flowers, was a local gathering spot even when she was not at home. For a number of years Samantha suffered from "shortness of breath" as she termed it, but the last six weeks of her life she felt other complications. From the start of her illness Samantha repeatedly stated she would not recover but said she was ready to go. She had been a member of the Osgood Christian Church and *her daily life proved her to be a true Christian spirit. She died one day after her birthday on January 5, 1916 and is buried at Brock Cemetery in Darke County.
*The Versailles Policy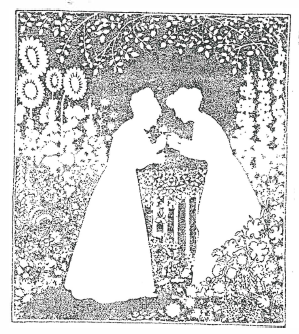 Resources:
Alma Hilgeford, granddaughter
Memorial Card
Versailles Policy
Civil War Records of Cephus Leeper