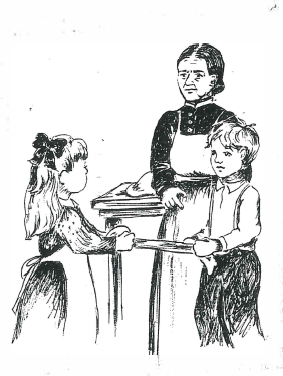 Sarah Brown Wellbaum was born April 6, 1840, the daughter of James Brown of South Carolina and Sarah Coate Brown. She married Christian Wellbaum II in 1863 at Paintercreek, Darke County, Ohio.
Sarah was a very quiet person who kept a beautiful home and was dedicated to her family of seven children. She wore dark colors and used the word "thou" in talking.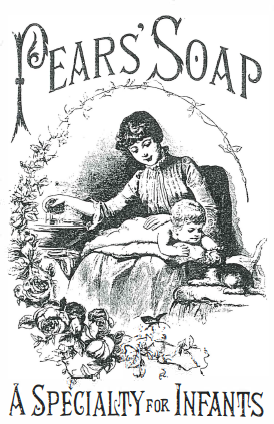 Grandchildren remembered, the fun taffy pulls at her house. Sarah had a spinning wheel in her home and disliked the PEAR SOAP advertisements which she believed offensive. Sarah died on April 18, 1914 and is buried at Greenlawn Cemetery, Versailles, Ohio.
Resources:
Alma Hilgeford, granddaughter
Memorial Card
Darke County Cemetery Records, Vol. 2
Leeper Family Bible

Christian Wellbaum and Sarah Friend
The parents of Christian Welbaum II were Christian Welbaum Sr. of Pennsylvania and Sarah Friend of Jefferson County, Kentucky. They married in 1818. Her parents were Jacob Friend born approximately 1773 and Susan Smith.
In 1818, Christian bought a farm from his father. It was located in Perry Township, Montgomery County, Ohio. Christian Welbaum Sr. was born in Pennsylvania in 1798 and died January 19, 1880. He is buried beside Sarah at a roadside cemetery in Brookville, Ohio. She was born in July 1800 and died December 11, 1851. *The name ofWellbaum was spelled many ways on different records and by various family members. I have used the spelling from signatures or acknowledgements by said persons. (Charles Wellbaum's X.)
Resources:
Alma Hilgeford, great-granddaughter.
Gale Honeyman, Laura, Ohio.
US. International marriage records 1340-1980.
Land Deeds of Montgomery Co., Ohio.
Brookville Ohio Historical Society I Samuel Spitler Community Museum.