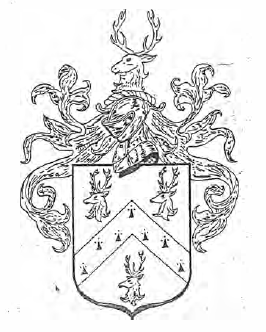 Neels Larson Friend was born in Weymouth, England and sailed with his family to the colonies in 1687. He settled at Upland, Pennsylvania (now Chester), which was a Swedish settlement on the Delaware River. This is where Neels also called Nicholas and his wife Anna Andersotter raised their family. He was a constable for his district and held court in his home, which was also a tavern. (Record of the Courts of Chester, Penn. 1681-1697)
Neels second son, Johannes married Anna Coleman. She was the daughter of Hemy Coleman. (Records of the Courts of Chester Co. penn.1697-1710 & Friend Family Vital Statistics). Henry was of Swedish descent and was said to have lived with the Delaware Indian tribe in Indiana. He hid there to escape punishment by England for participating in a revolt against Britain by his Swedish colony. The story continues that he married while with the tribe and that Anna, his daughter, was" half Delaware Indian.
Their son John Friend II and his wife Elizabeth Banner lived in Maryland and Pennsylvania. He is buried at a small family plot in Friends Cove, Bedford County, Pennsylvania.
Nicholas Friend was the son of John Friend II and was born in 1733 and died in 1821. On July 10, 1773, Nicholas and his wife Maria Elizabeth had a son Jacob. In Nicholas Friend's will Jacob is left 20 dollars. (Bedford Co., Penn., Will Book 2).
Before his father's death Jacob had moved on to Kentucky. He paid taxes on 75 acres of land in Shelby Co. Kentucky 1807-1811. (Shelby Co. Tax Lists). In 1820, Jacob who had married Susan Smith lived in Montgomery Co. Ohio. On February 5, Jacob and Susannah Friend deeded land to Christian Weltbaum who was the husband of their daughter, Sarah. (Montgomery Co. Land Records, Book A-2).
Jacob Friend was listed as a member of Barbara Arnolds household in the 1850 Montgomery Co. Census. Barbara was the twin sister of Christian Wellbaum's wife, Susan Smith. Their birth dates would be in 1799.
Because early Friend ancestors lived on Indian lands official records are often fragmented or missing.
Resources:
Friend Family Lineage Of Zola Joyce (Huff) Dobson
The Friend Family Association of America Friendsville, MD 21531
Court Records, Vital Statistics, Census, and Land Records as stated above.